A Hot Springs AR Bed & Breakfast Retreat

No matter how you spend your day, Mountain Thyme is the place you will want to come home to. It is where you can really unwind.

Make Time For Yourself

When people ask us what there is to do here, we tell them,
"absolutely nothing".

Nothing you need to worry about. There is no schedule to keep. Just relax! Learn how to piddle around! We'll take care of the rest. It's our specialty!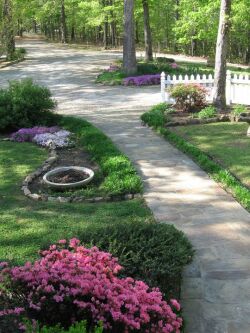 Spring at Mountain Thyme!

Spring is in the air!

Come enjoy the fresh air and the beauty of nature in bloom. Come let the magic of Mountain Thyme revitalize you!

This luxurious 8 room bed and breakfast inn is located just 18 miles north of historic Hot Springs, AR on Arkansas Scenic Byway 7. We are situated on nine wooded acres just outside the Ouachita National Forest.

When you need a vacation to get over your vacation, you know it is finally time to learn the art of doing nothing well. And the hundreds of guests who keep returning understand the importance of that.

Come see why our guests rate
Mountain Thyme B&B among the Best!

Whether you are looking for the perfect romantic getaway to a bed and breakfast near Hot Springs, Arkansas, a great place to spend time with old friends, a girlfriends getaway, or just some much needed rest and relaxation, come enjoy our "little bit of heaven" in the Ouachita Mountains.

Here you will find luxurious linens, sumptuous breakfasts, and an aura of tranquility that will keep you coming back to rejuvenate your spirit.

Planning a Group Getaway near Hot Springs?

What better facility than an entire bed and breakfast inn dedicated to making your group event especially memorable? Mountain Thyme Bed & Breakfast Inn offers group lodging, additional meal services, and more, for all types of groups up to 16 people. Find out more!